Regular price
Sale price
£60.00 GBP
Unit price
per
Sale
Out of stock
These ongoing courses are booked with, and hosted at, Kingshill House Arts Centre, Dursley GL11. PLEASE DO NOT BOOK HERE. Email to join waiting list for spaces.
Current courses: Wednesdays 10-12.30, @£12 per session, booked in term-time blocks of 5/6 weeks at a time. 
Once a month Friday 'Remnants & Reclamation' sessions available to book individually on the Kingshill House website, 10-1pm, spaces often available.
Previous scrapcrafters can book via the Kingshill House website. If you have not previously attended a Peace & Craft group or scrapcrafting taster workshop and would like to find out more or discuss joining a course group, then please email enquiry@annajane.co.uk
Discover the peace of crafting simply for the joy of it and learn to look at your scraps differently with me on these scrapcrafting courses. You'll enjoy an inspirational collection of remnant materials from my 'scraps buffet' - textiles, papers, haberdashery, fibres, lace... reclaimed, vintage, luxe, surprising... always beautiful and always interesting.
Craft or art experience is not needed but very welcome. Whether you've never put thread to needle, or are a skilled crafter already, this is a no-rules creativity that focuses more on process and experience than results. Take time for yourself, get lost rummaging in a basket of gorgeous scraps, let go of expectations and embrace the opportunity to play with colours & textures in like-minded company.
While products are secondary to the making here, nobody goes home empty handed. The courses shape around participants and may include mini projects such as textile feather making, 'scrapstack' tiny artworks & embellishments, snippet patches, layered textile art, handstitched experiments, wirecraft, mark-making and collage.
Share
View full details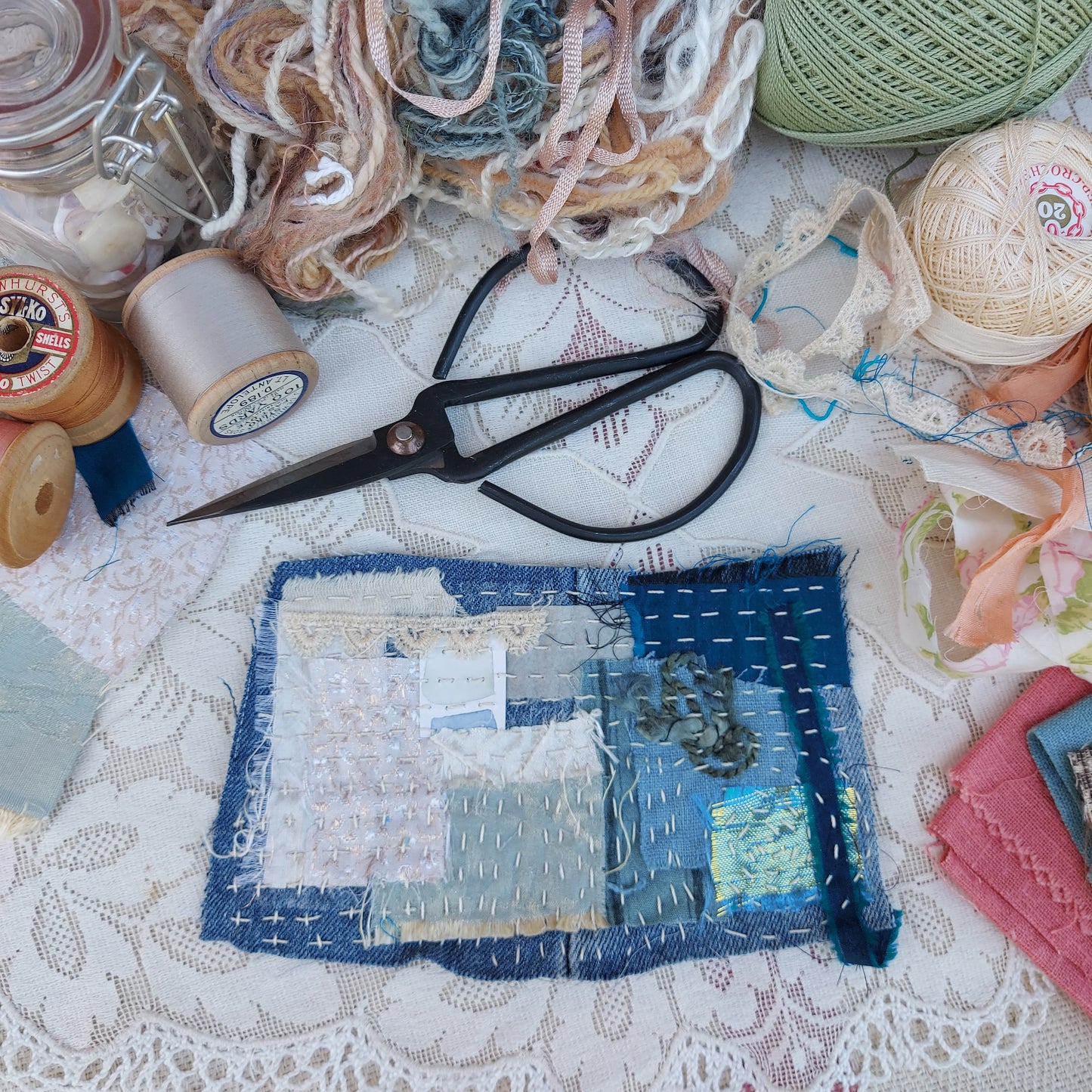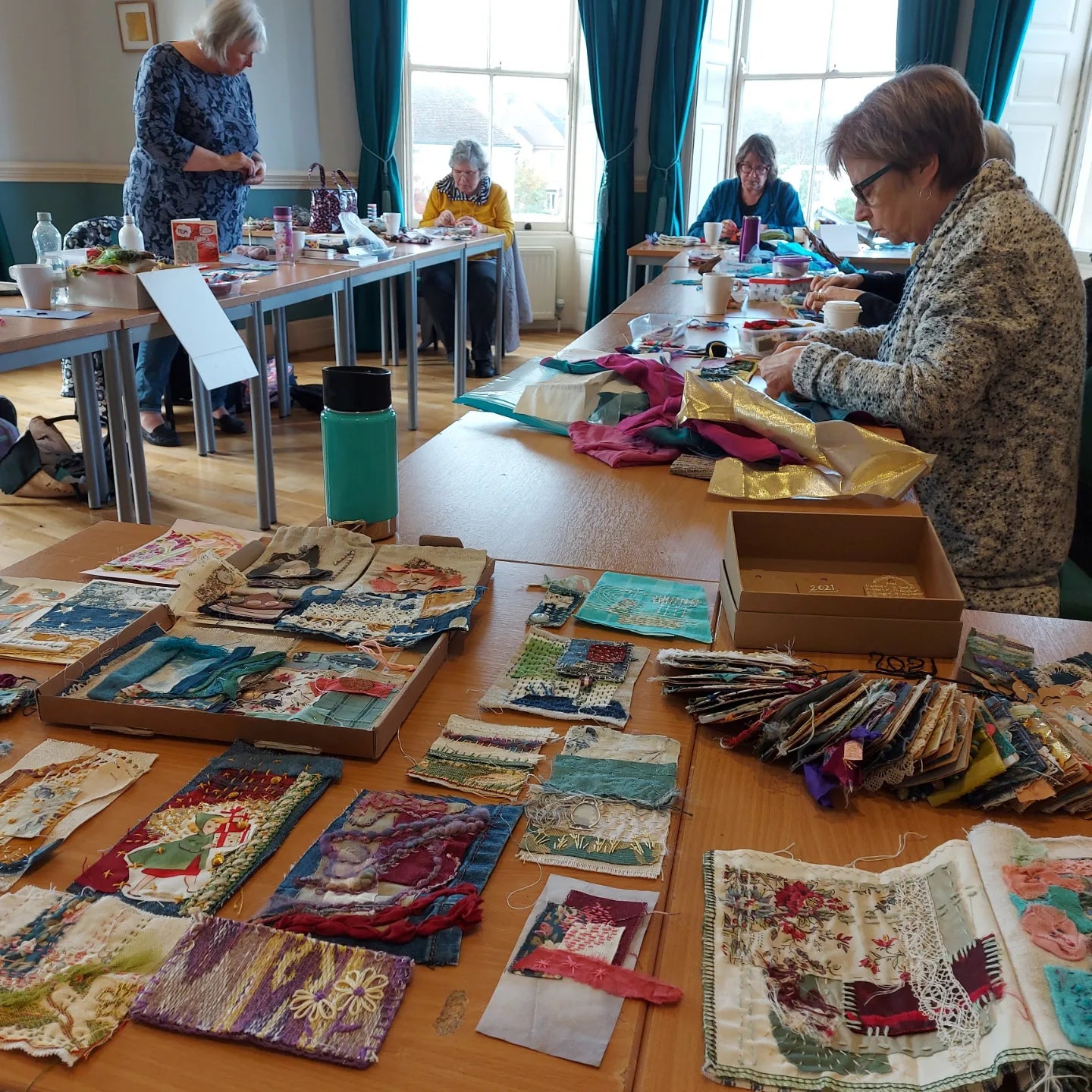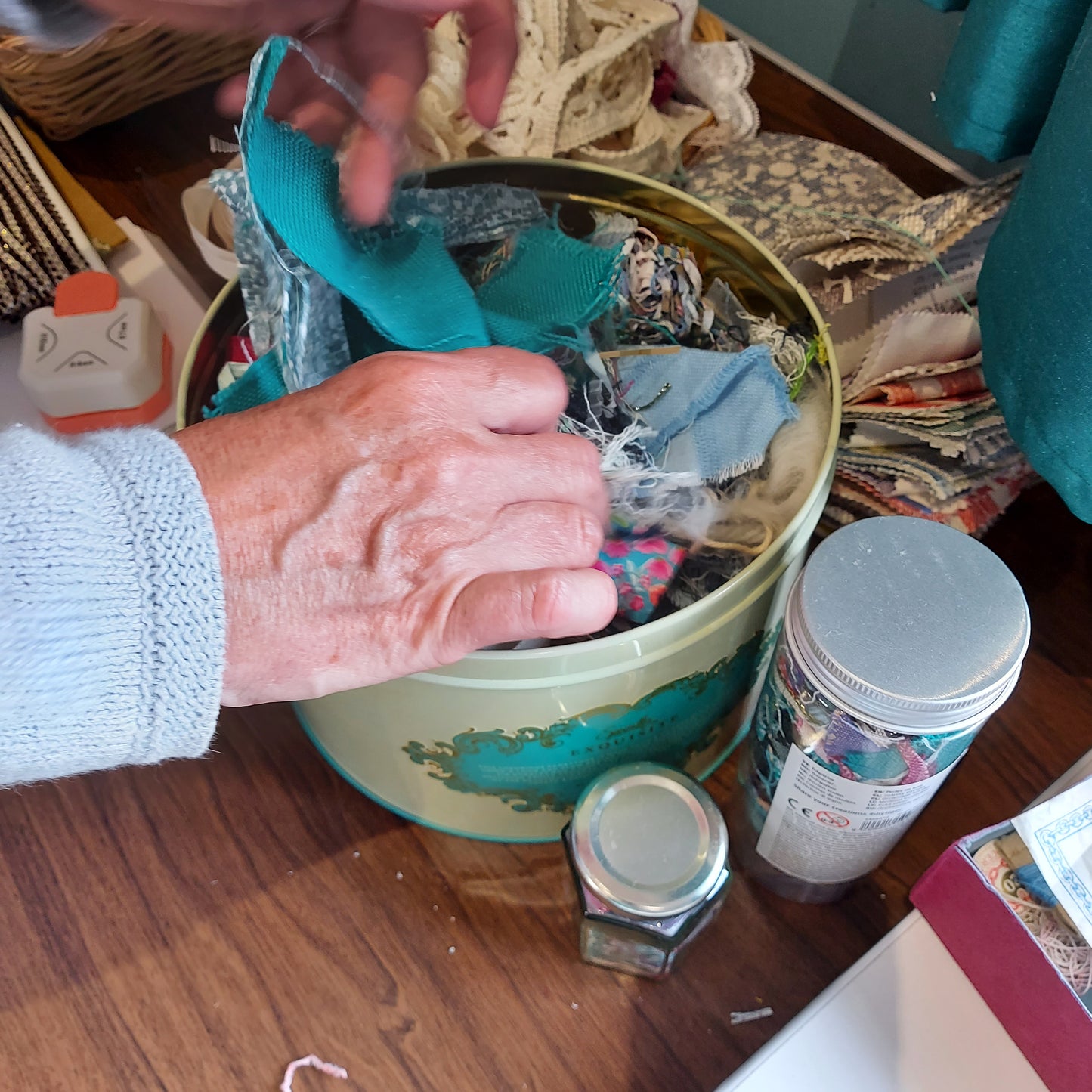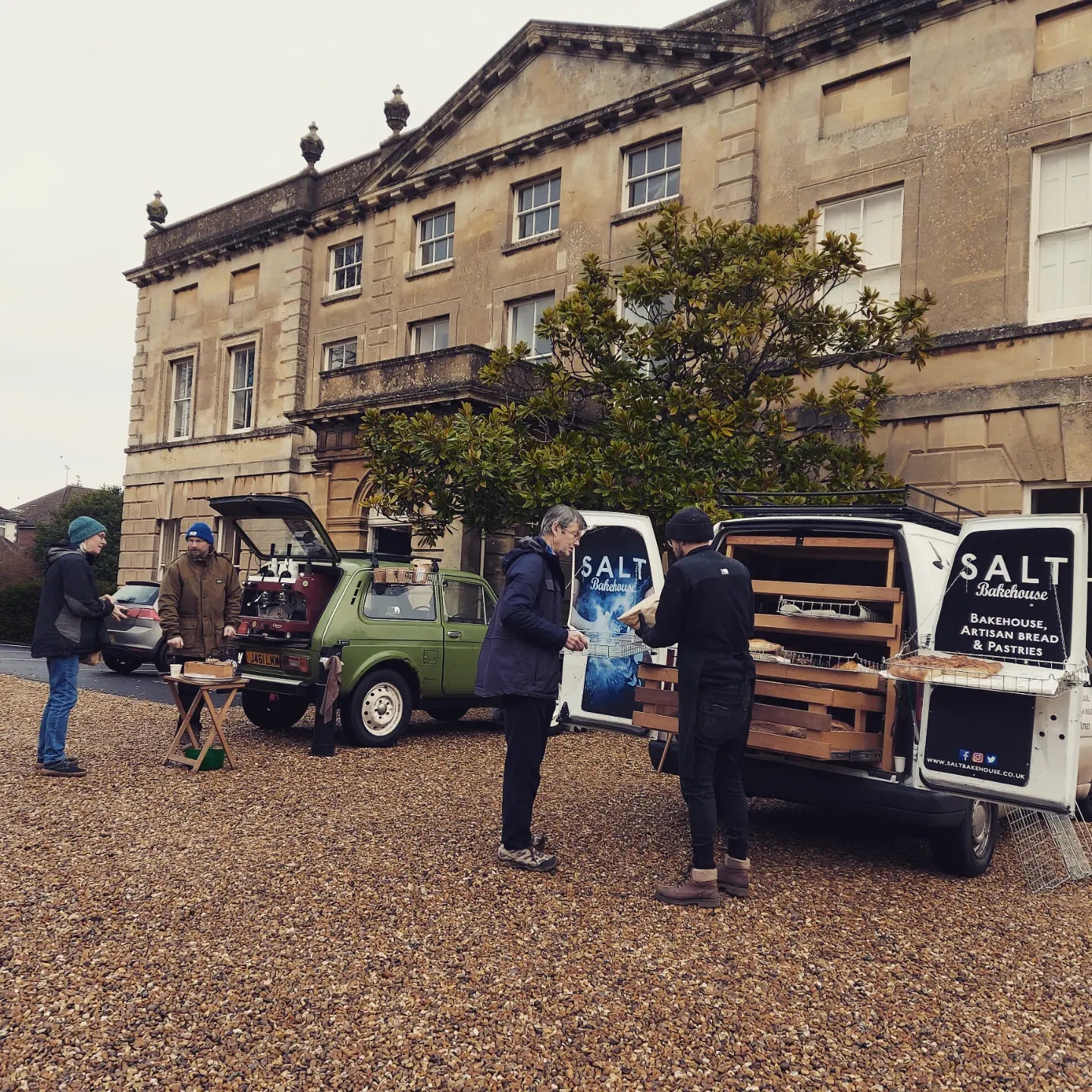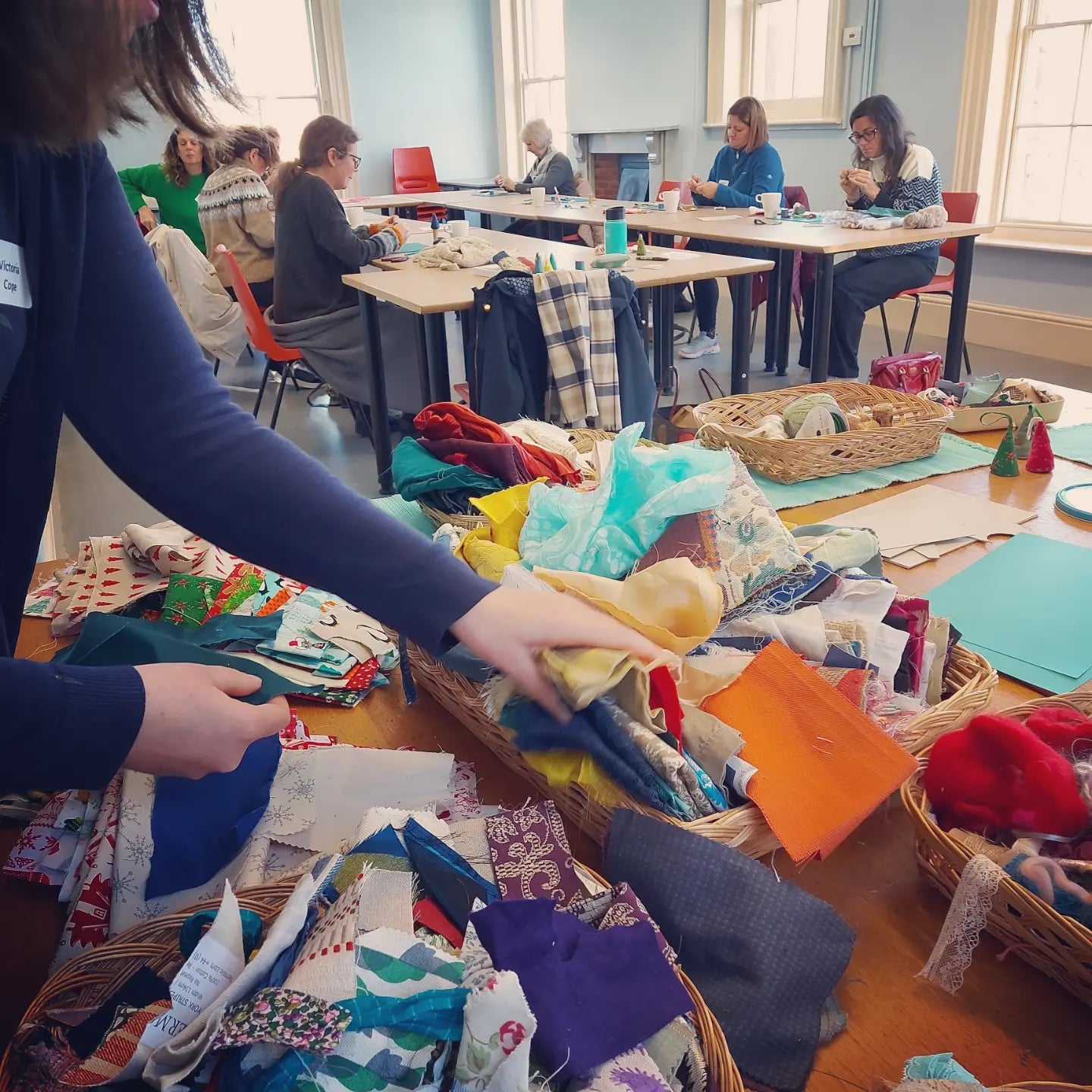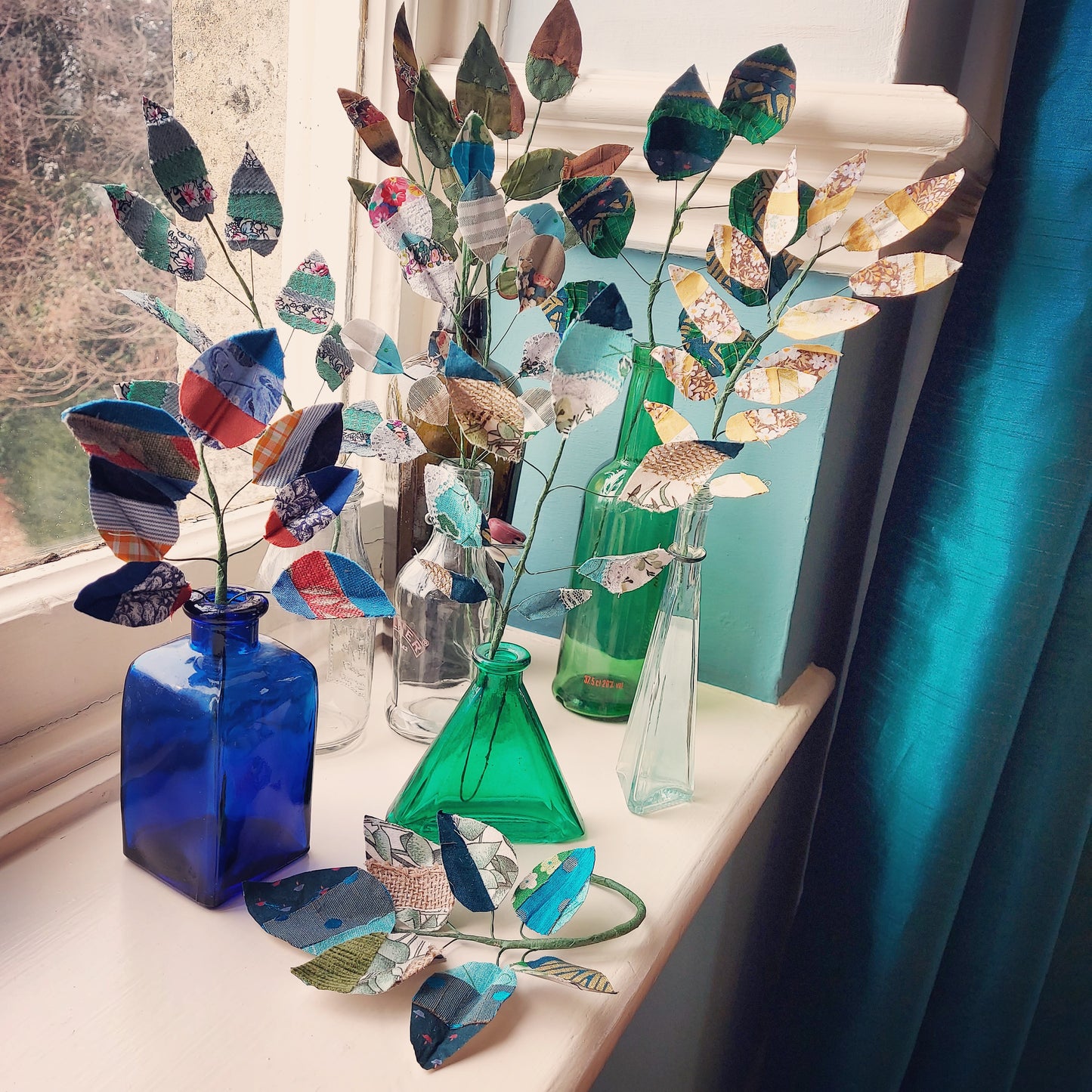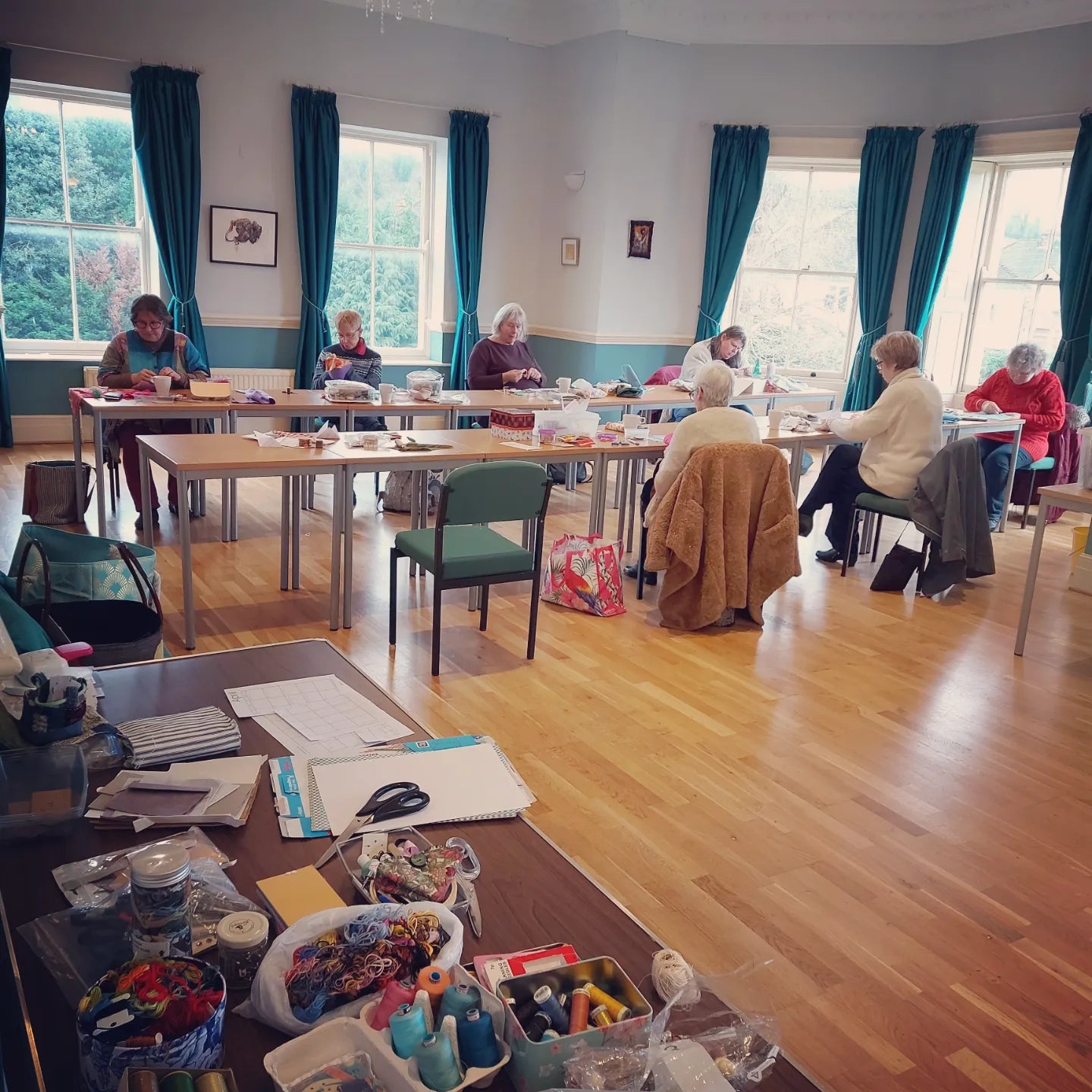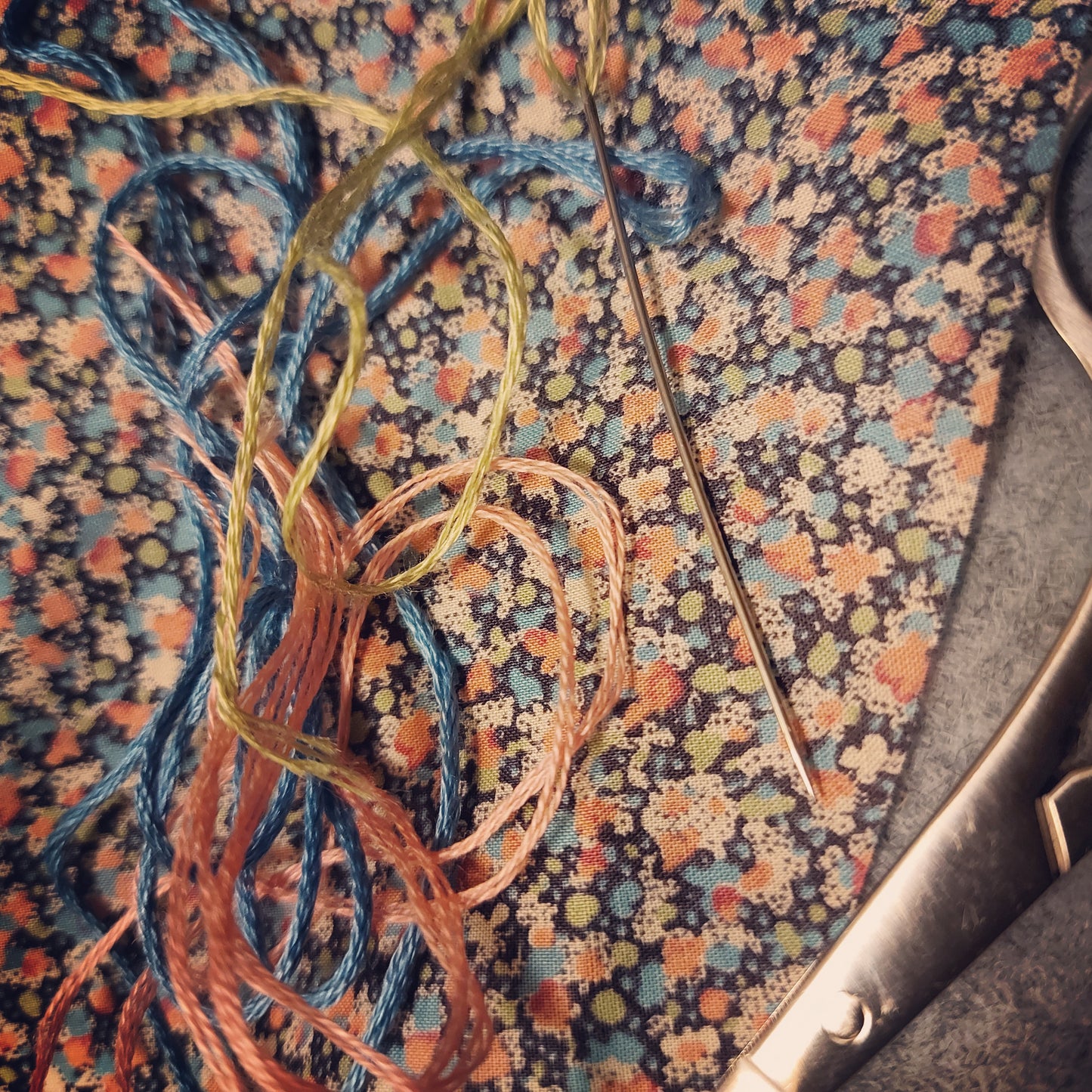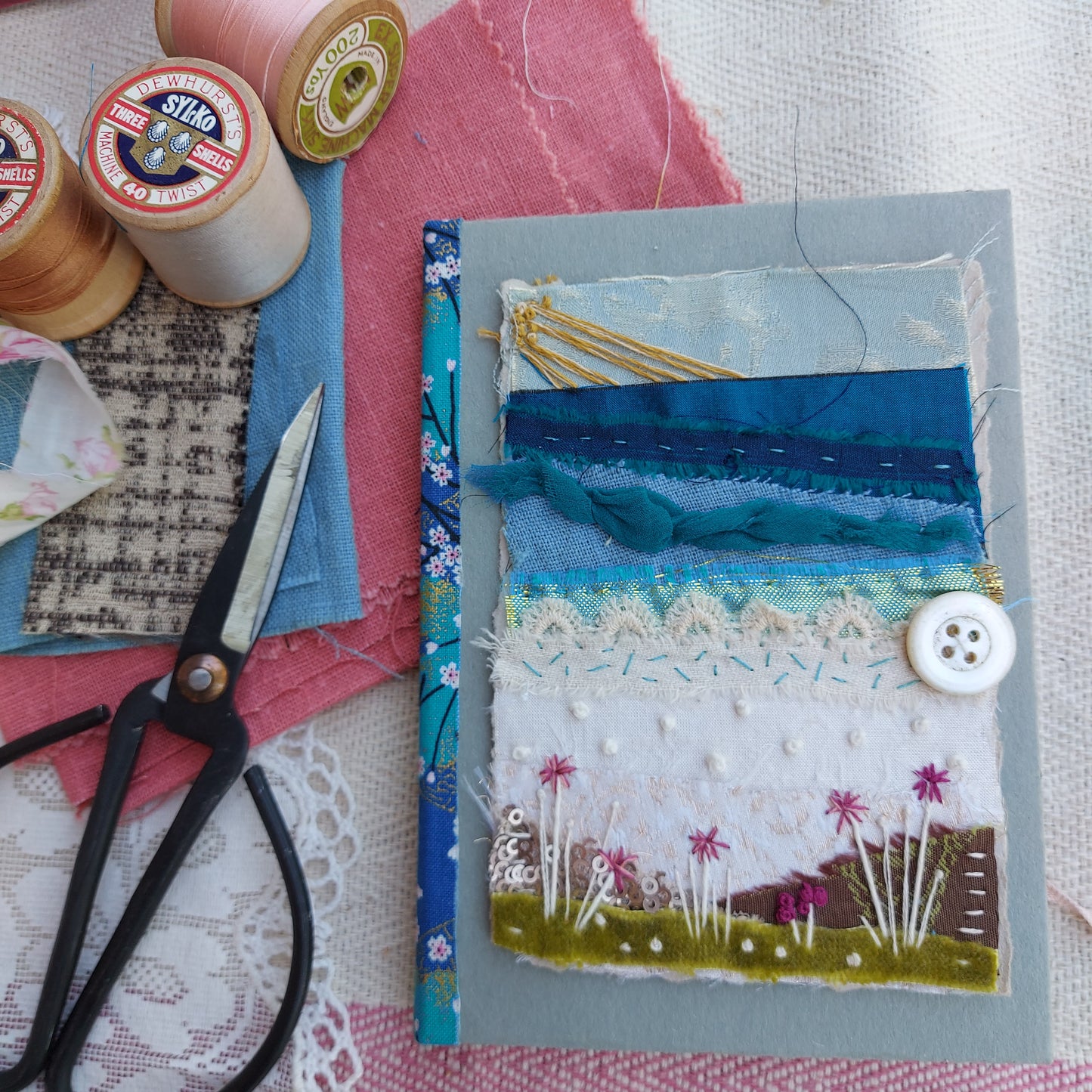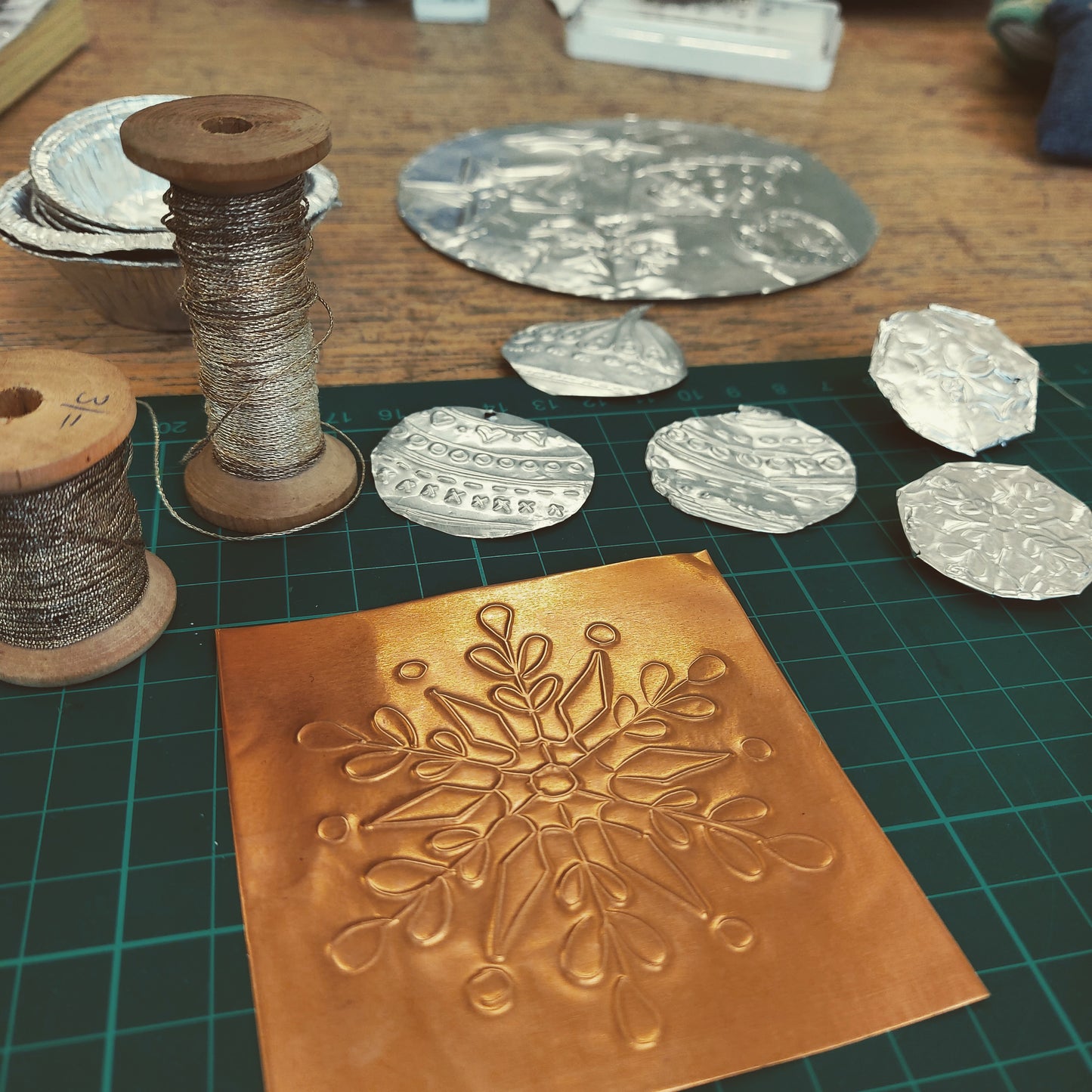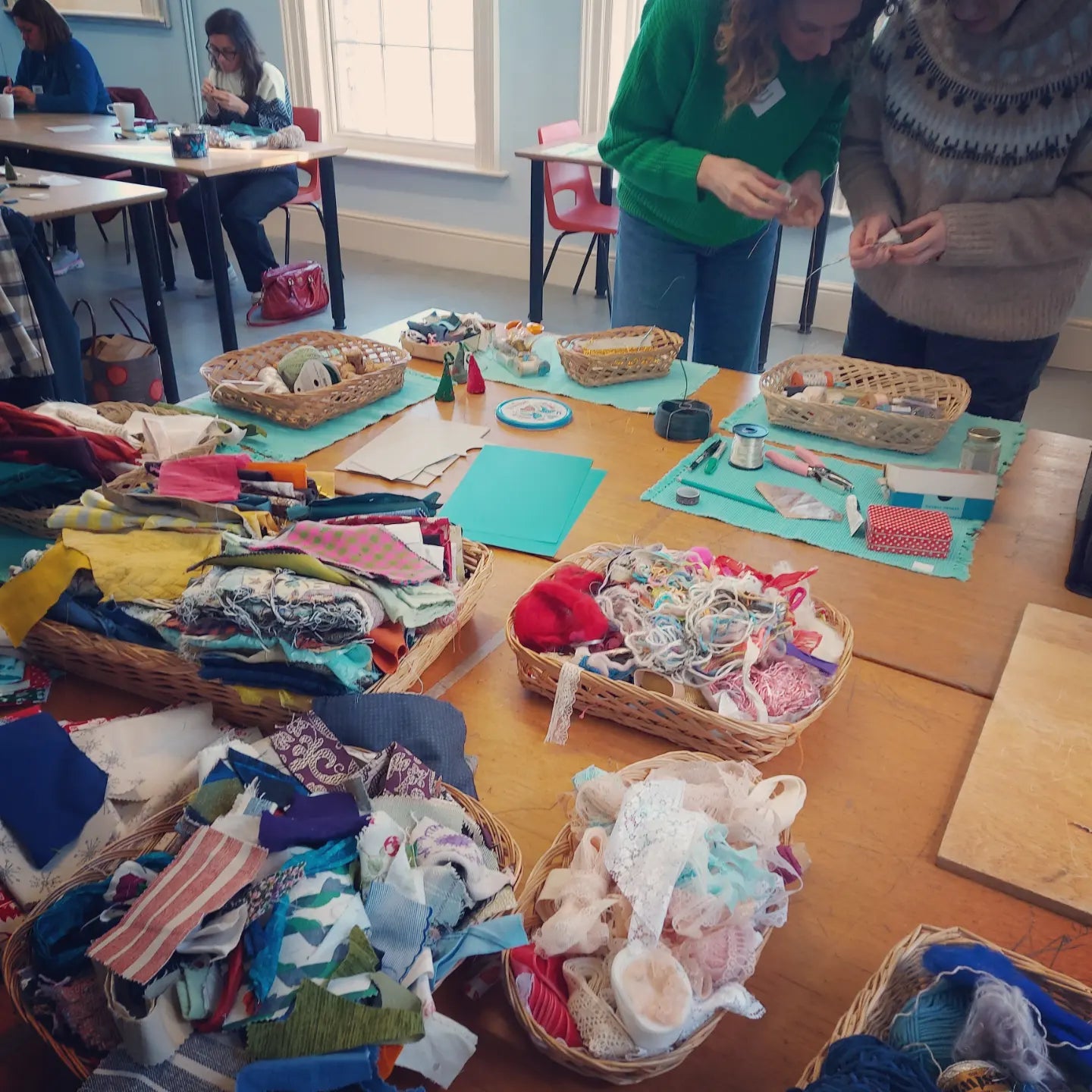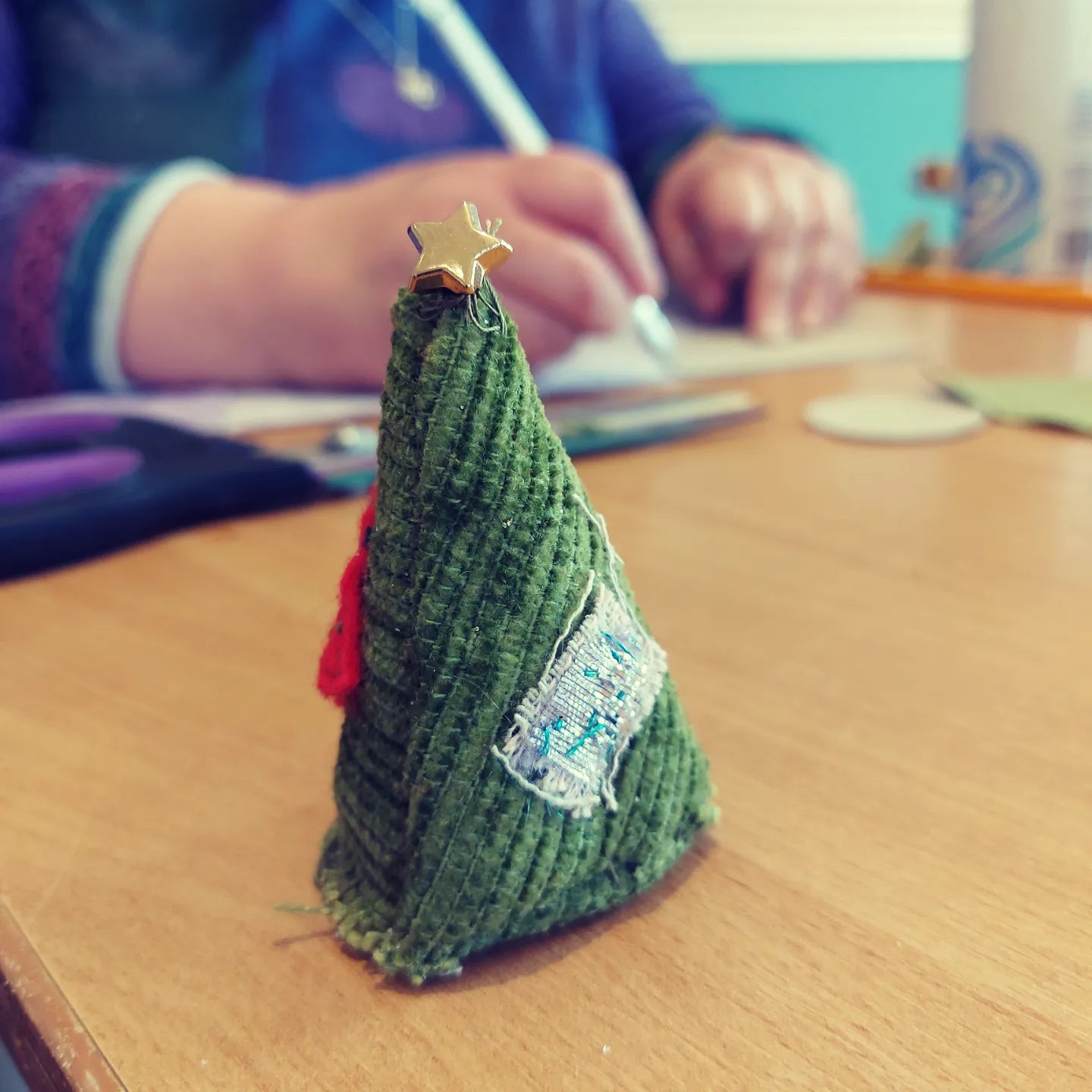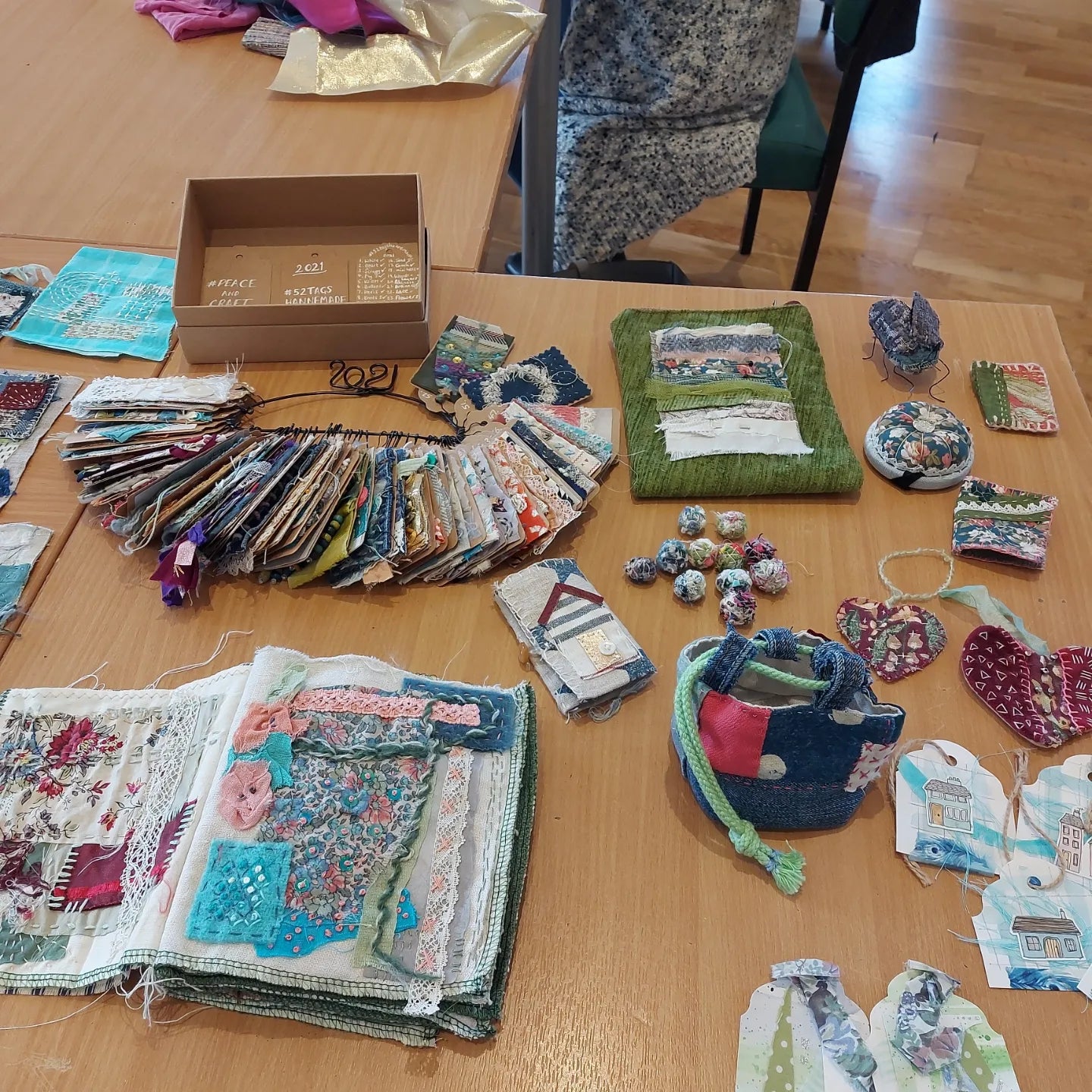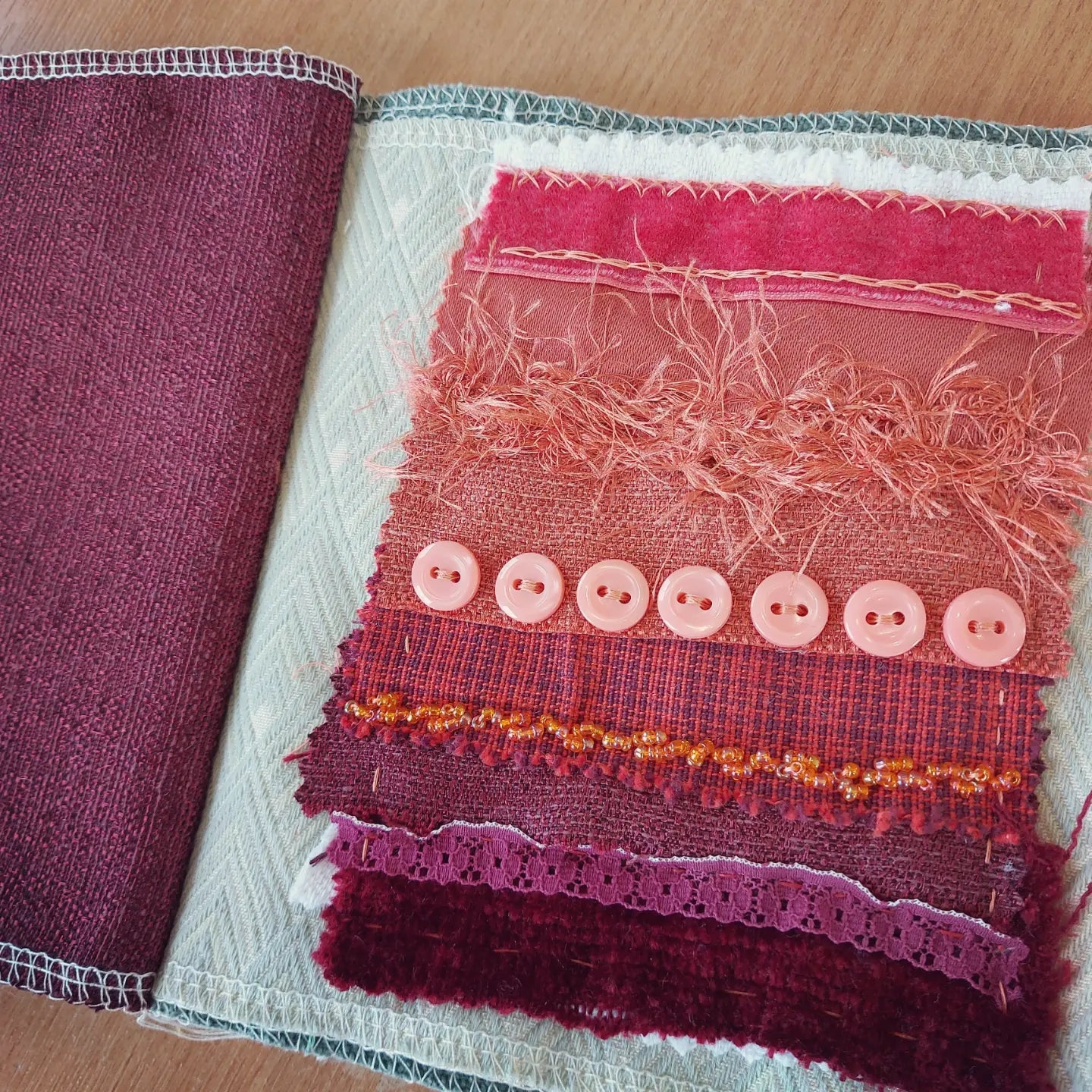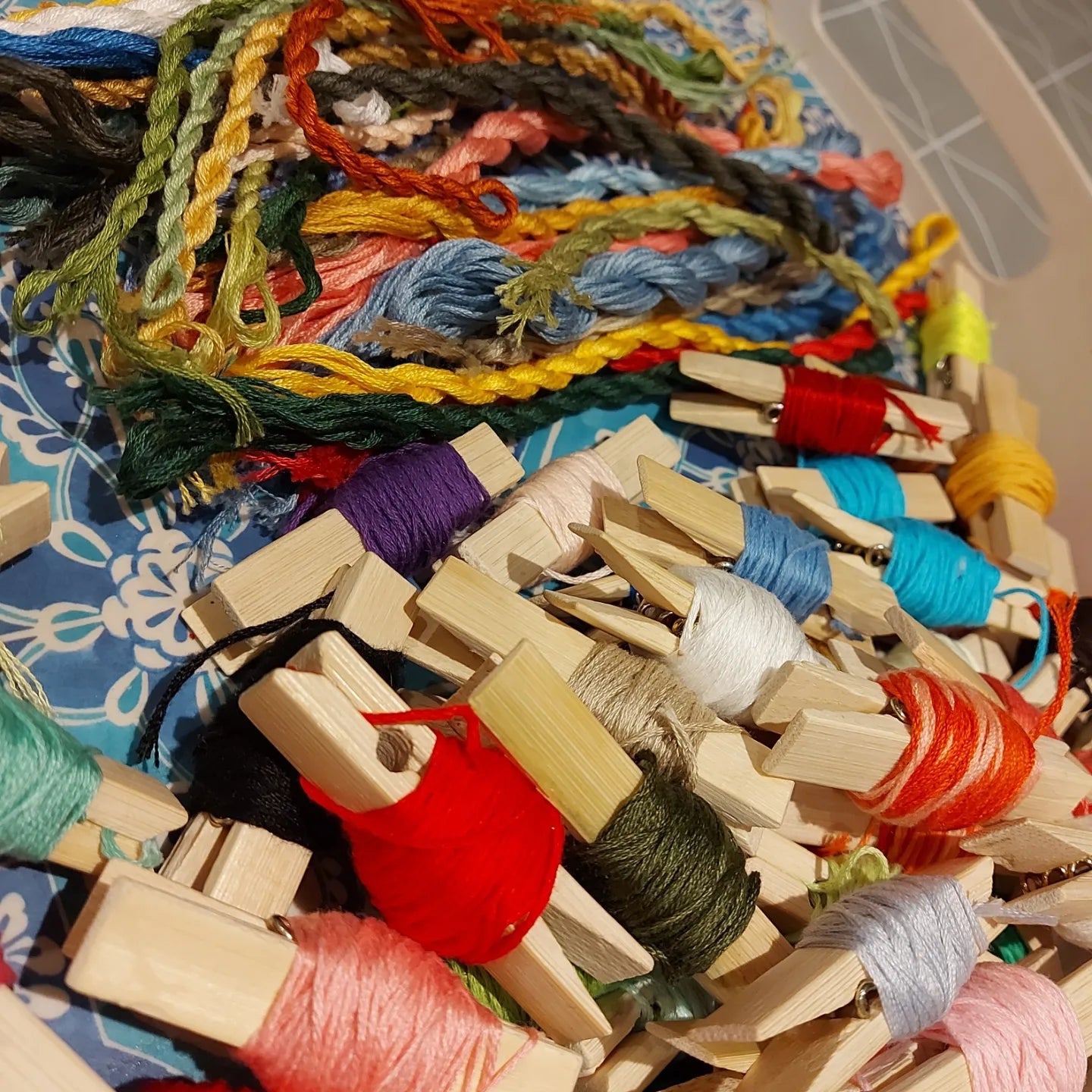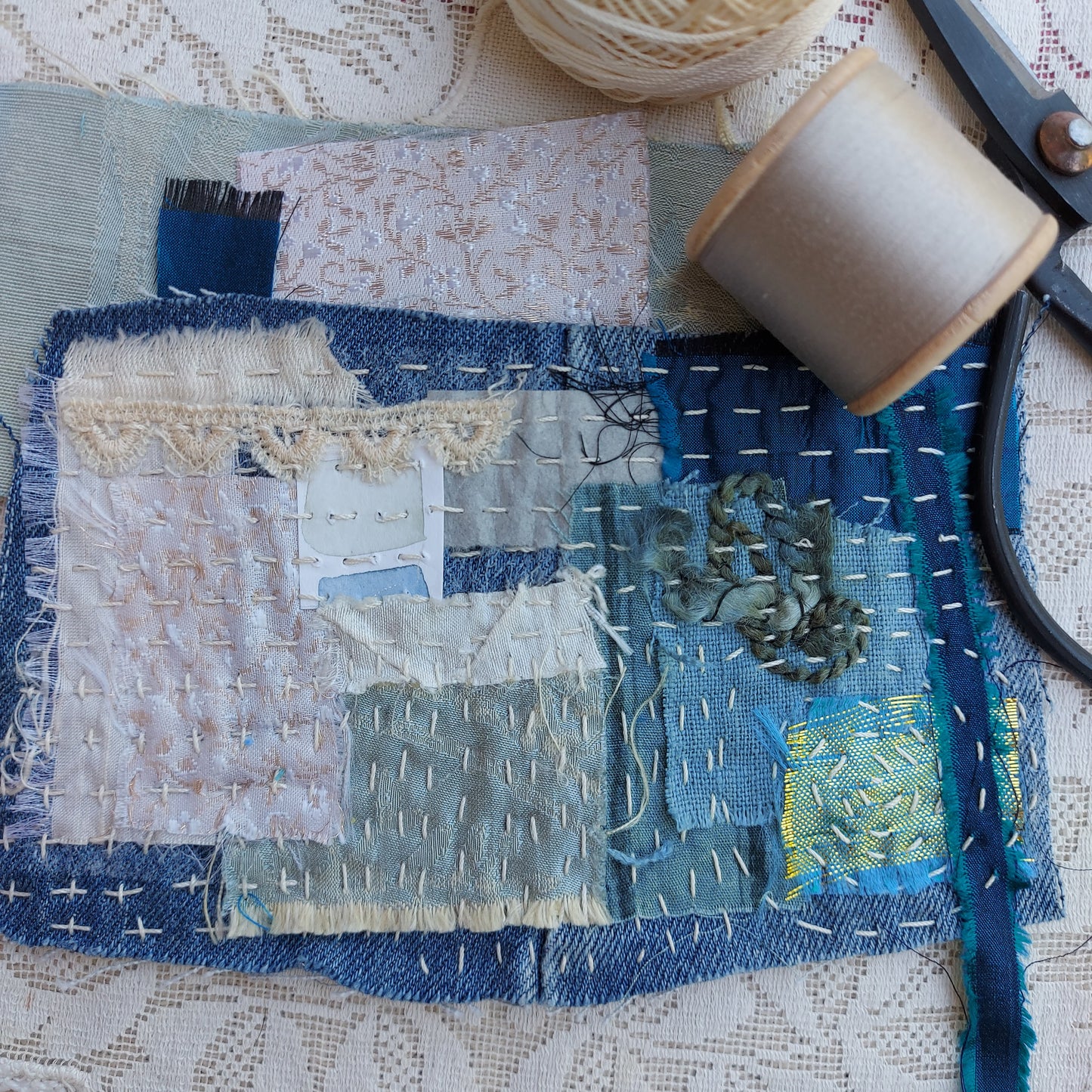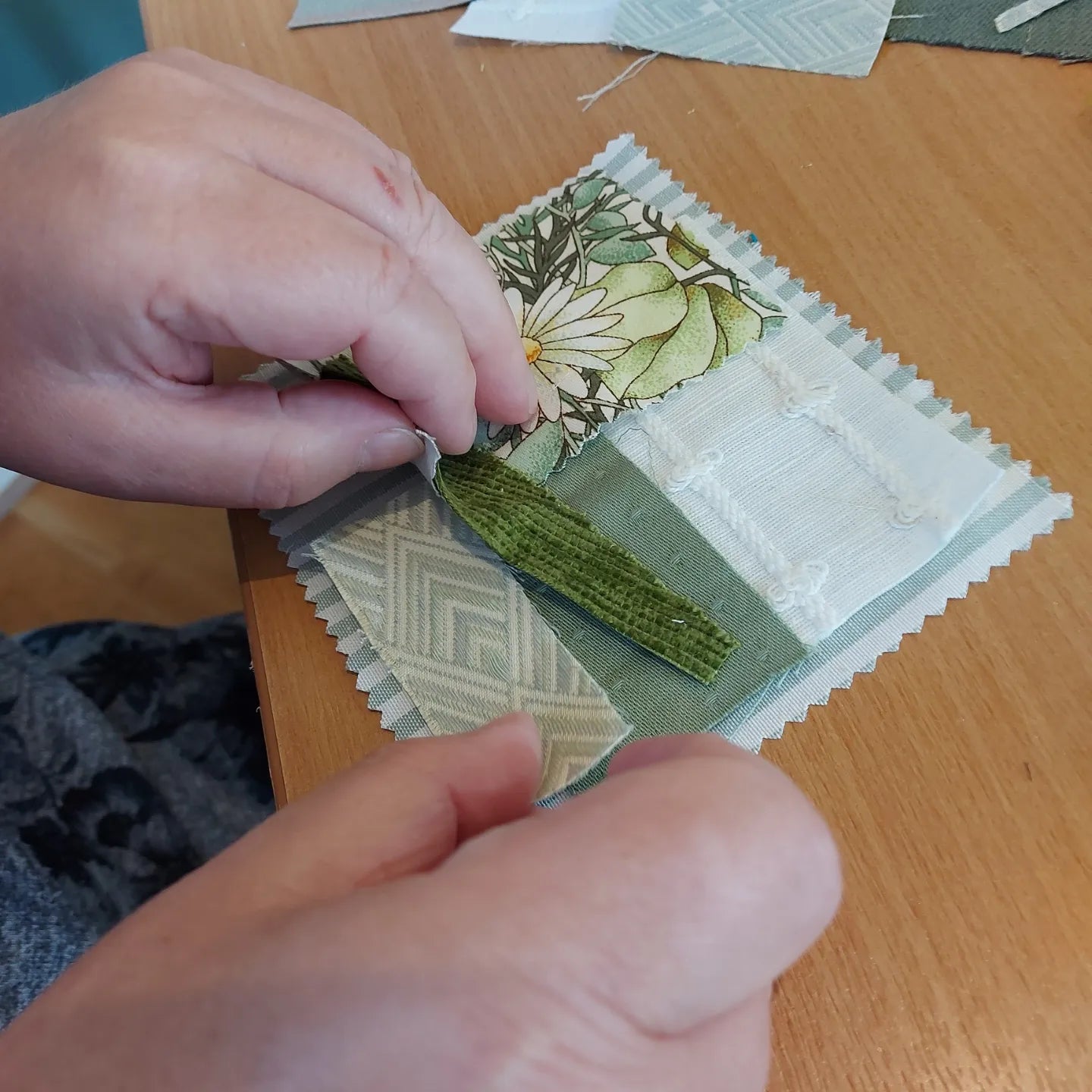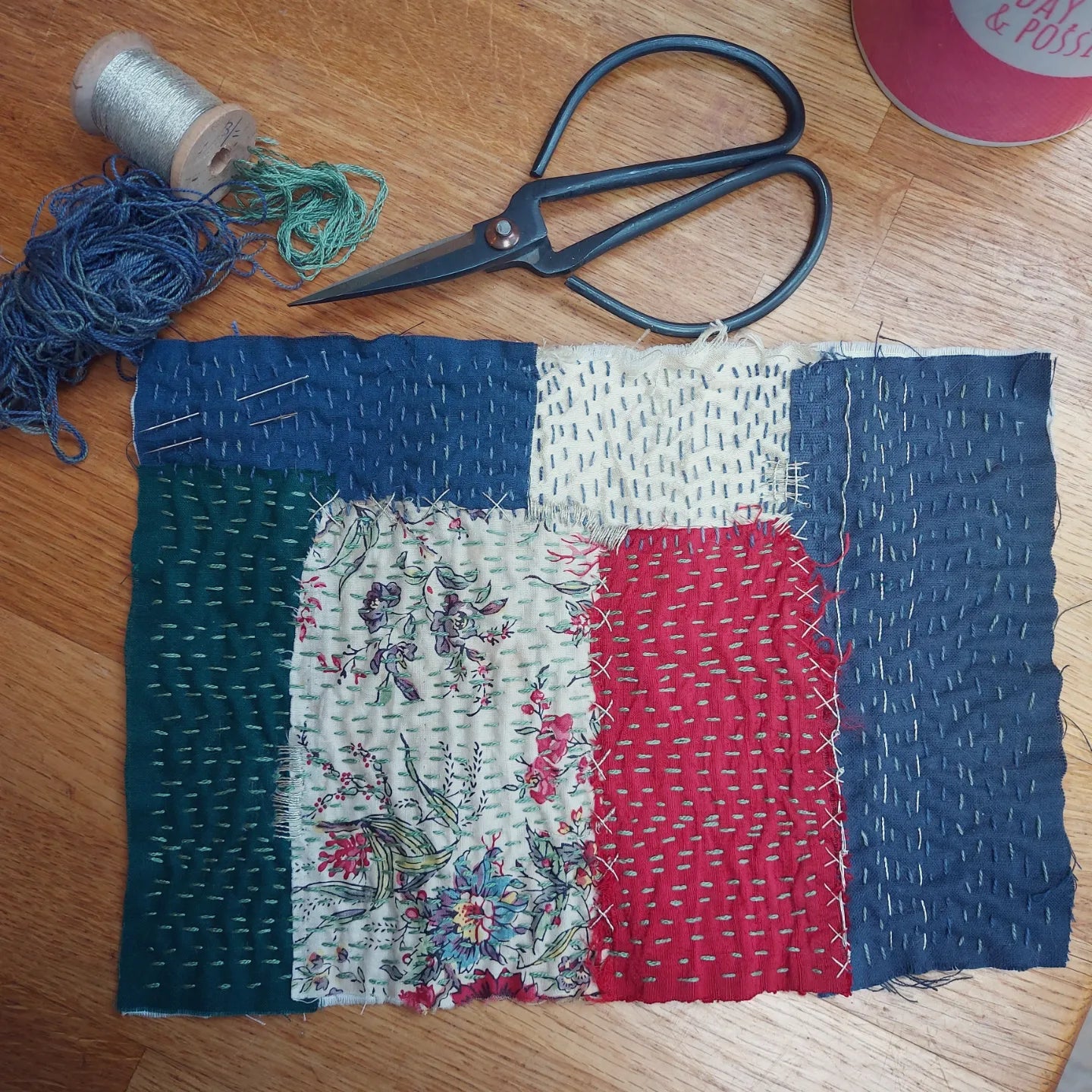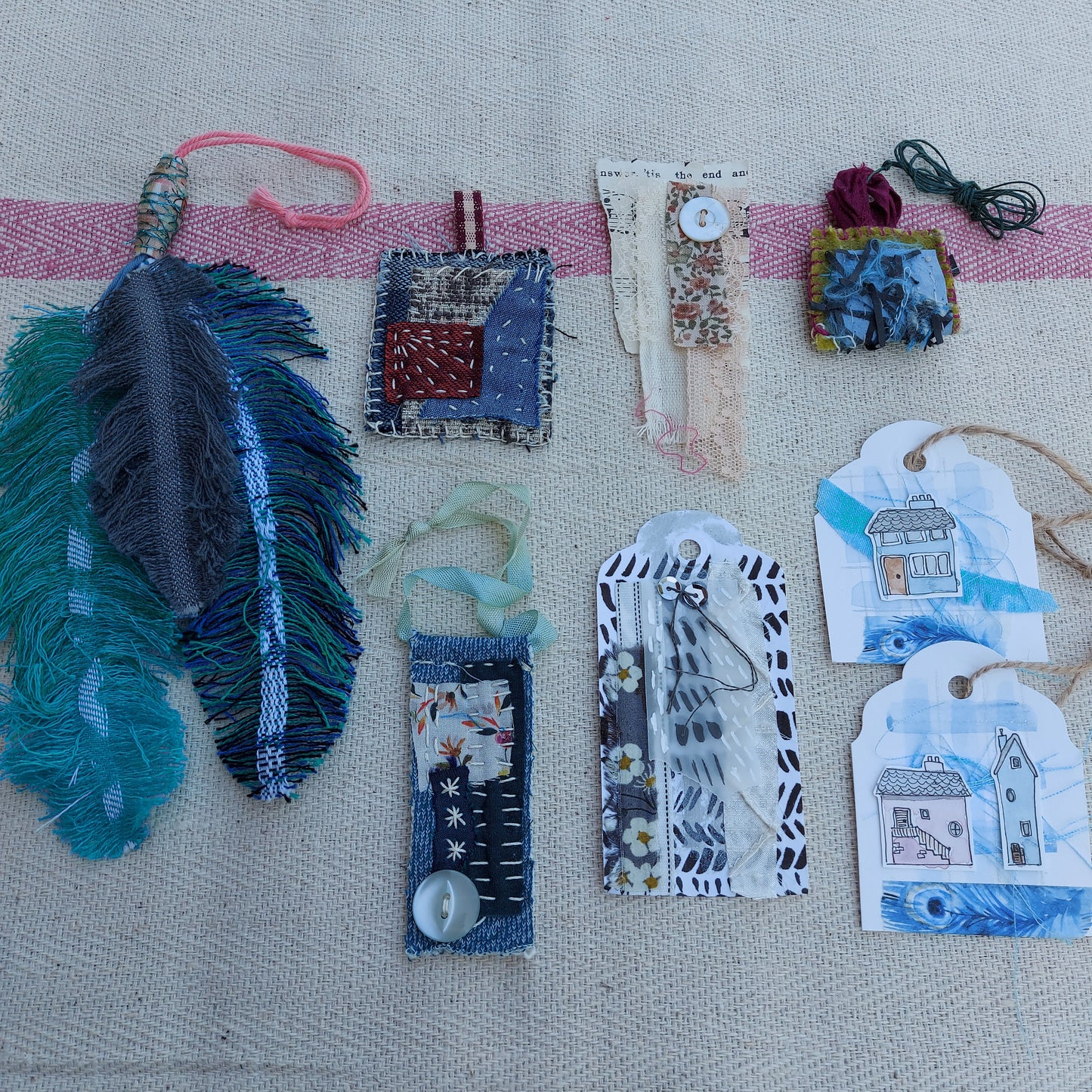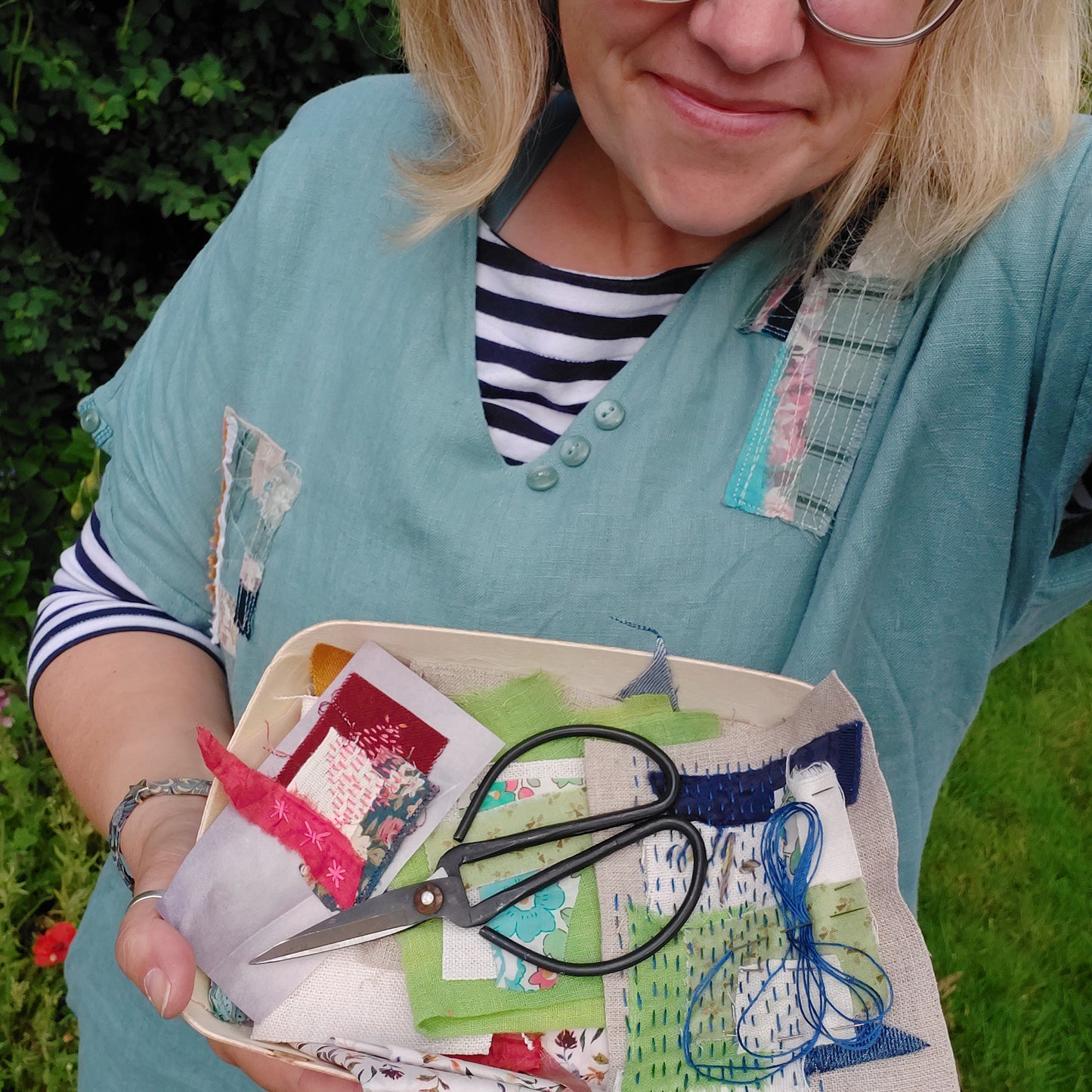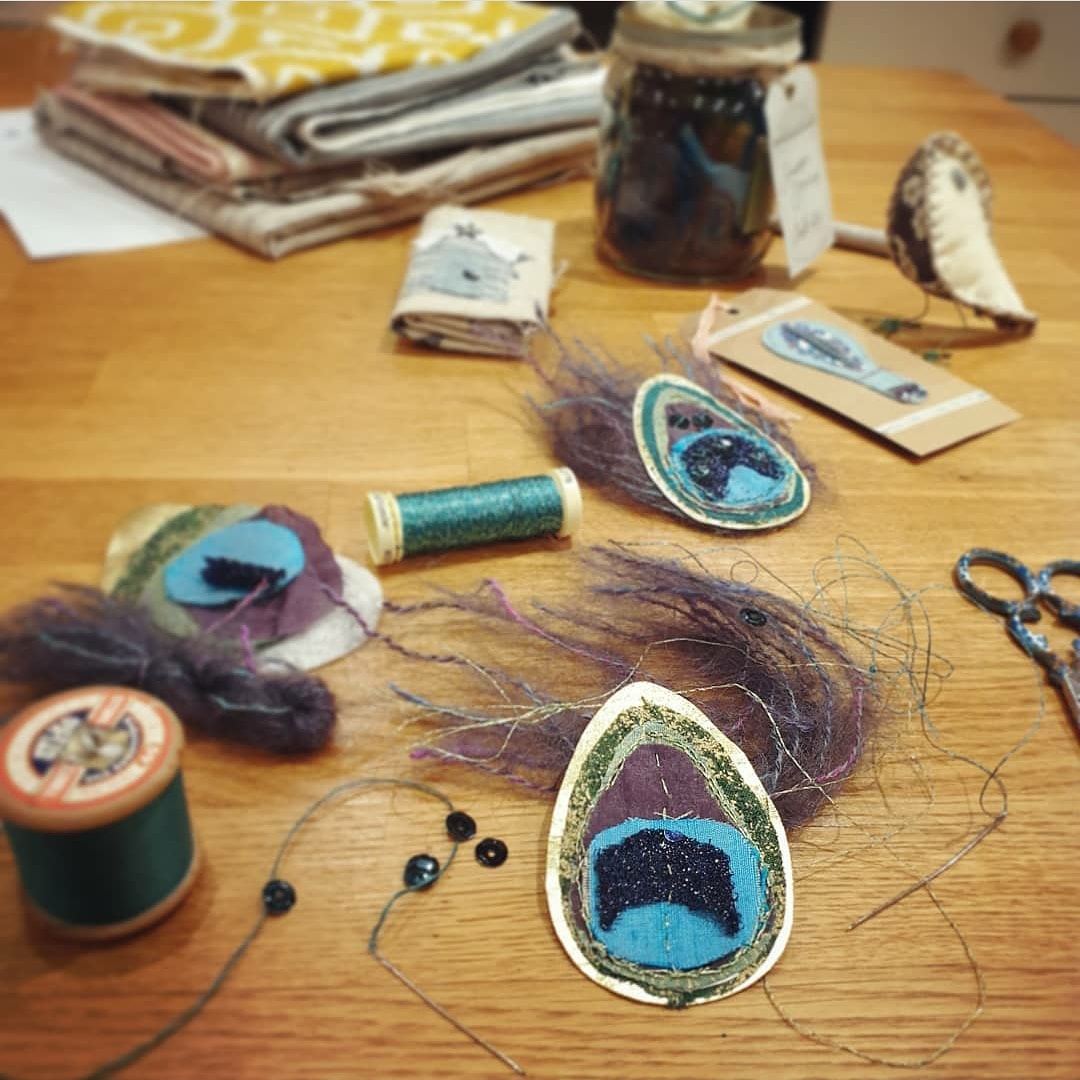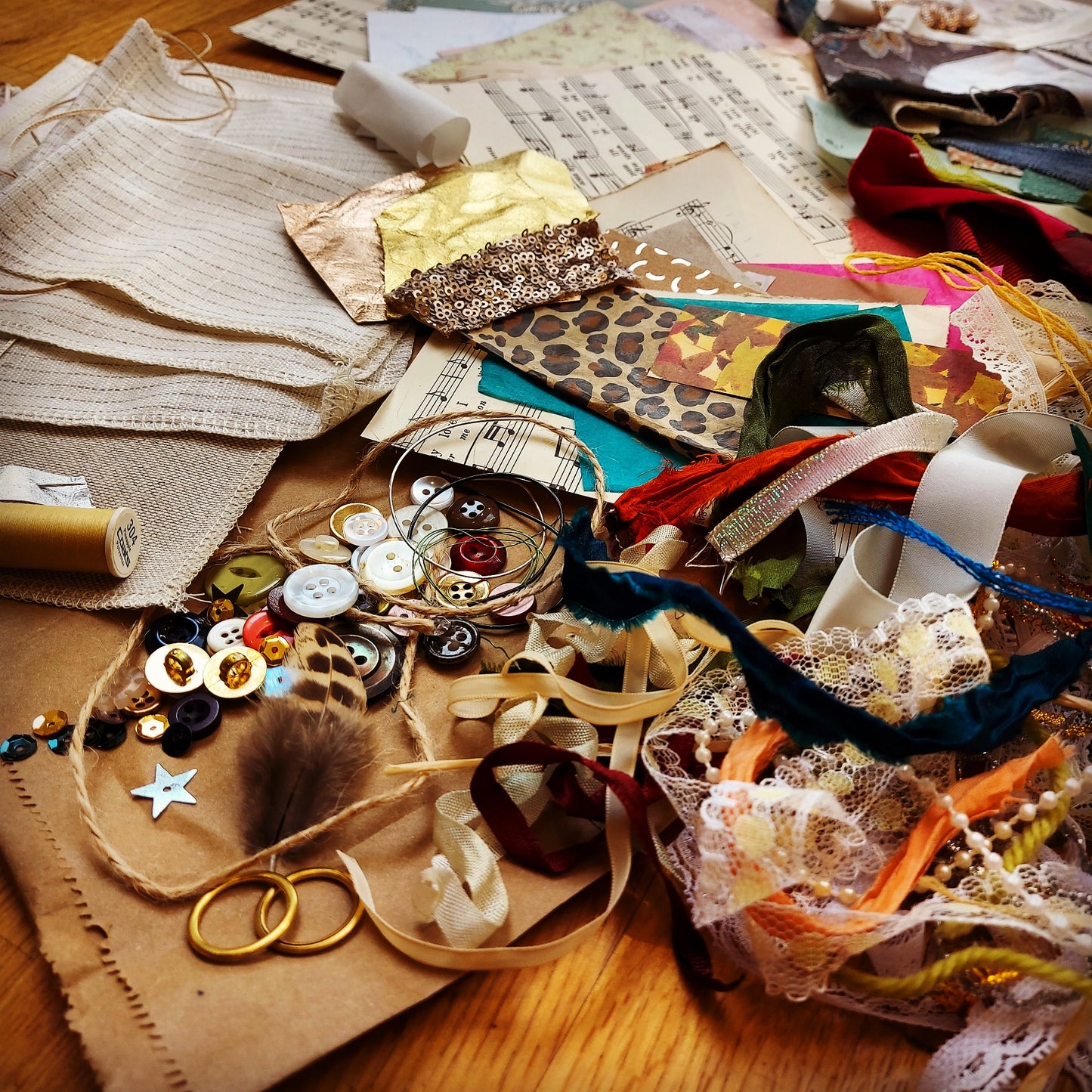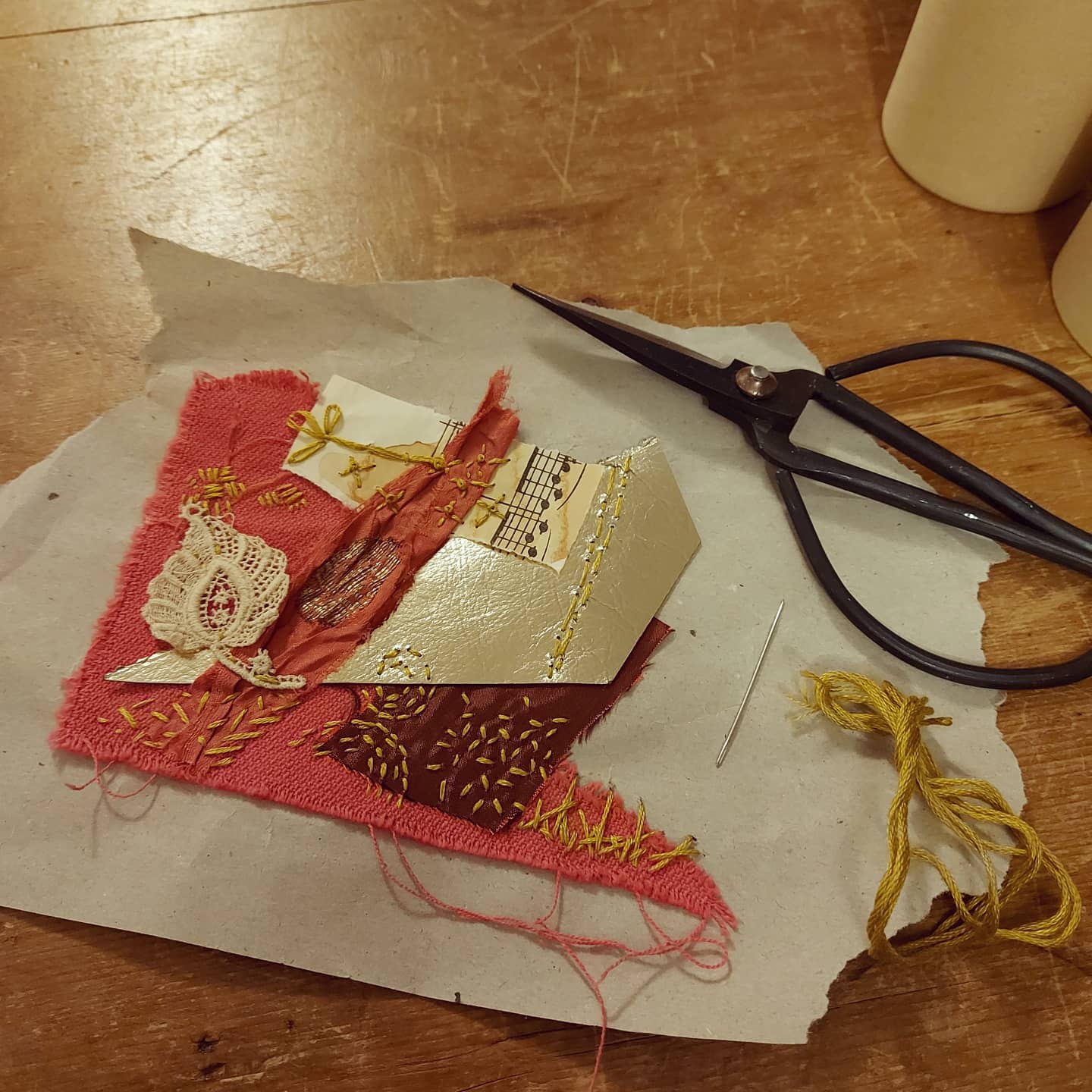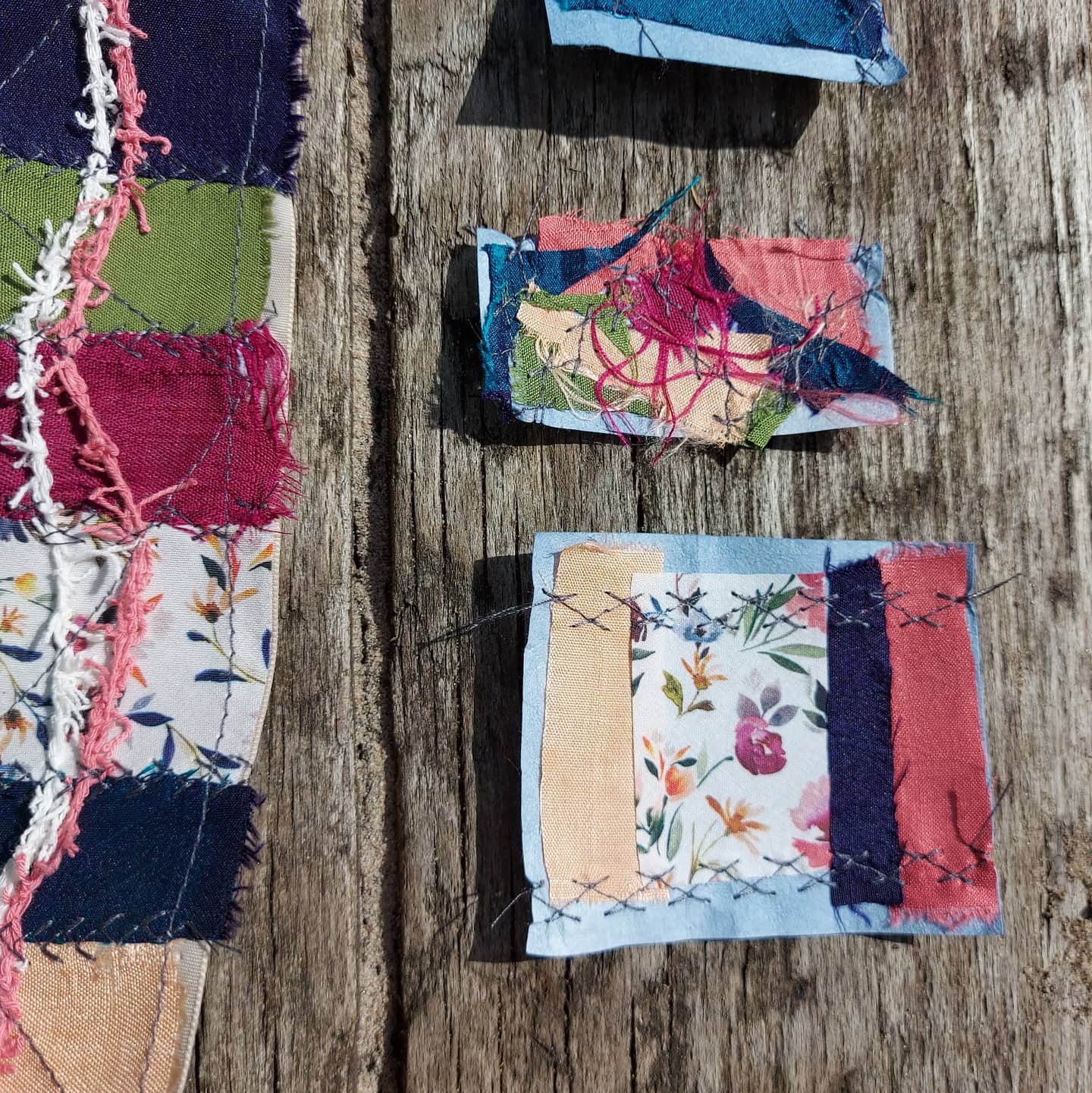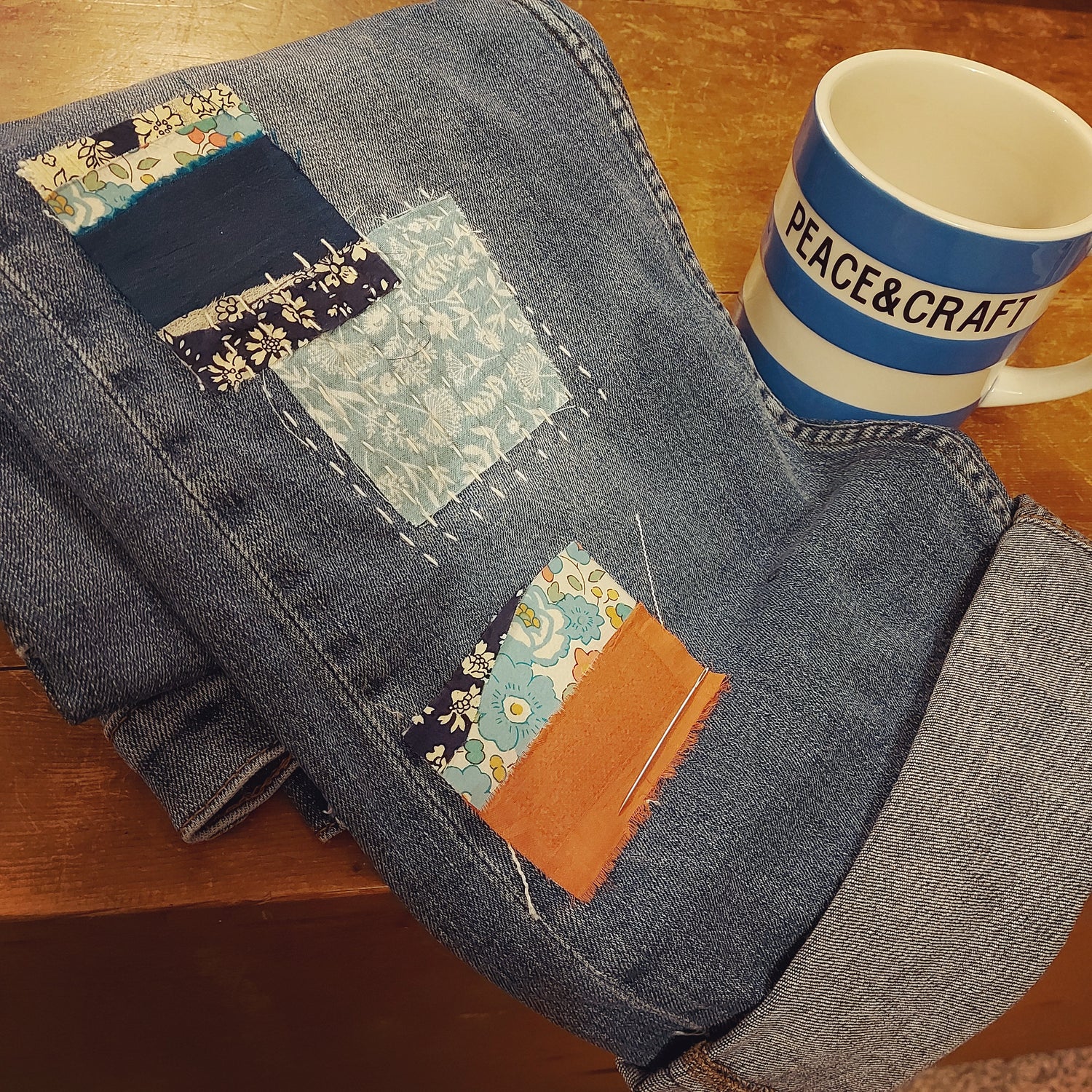 Grab a cuppa...
...and have a read about my own Peace & Crafting. Inspiring insta-challenges, navigating the 'stash', exploring creative ideas to use up the scraps.